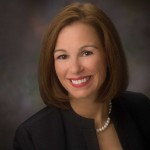 Local woman embraces technology and quality craftsmanship,
wins SBA's regional and local award
 
JOHNSTOWN, PA – Not many families would acquire a portion of a struggling manufacturer to ensure economic development near their hometown, but that's exactly what Eileen Melvin and her immediate family did three years ago when they bought into United Metal Fabricators.
 
"For a decade I worked as a consultant to help spur the local economy," Melvin explained. "We [my family]
 thought our purchase and involvement in UMF would be true economic development and save jobs."
 
Since she joined the board of directors in 2008 and was subsequently named president and CEO the following year,
 Melvin has worked to preserve the core of UMFs assets – the workforce and quality craftsmanship –
while building a team to infuse technological advances into processing and sales procedures.
 
In May, Melvin will be honored for her economic efforts by the U.S. Small Business Administration as
Small Business Exporter of the Year for both SBA's Region III and the Western Pennsylvania District.
Like the 68 other district winners, her nomination was forwarded to the regional SBA competition
 (Region 3 covers 7 districts: Delaware, Philadelphia, Pittsburgh, Maryland, Virginia, Washington, D.C.,
and West Virginia) where she became regional winner. According to Melvin, UMF, as a staple manufacturer
 of quality medical supply products, has a rich history. Its humble beginnings clearly depict the work ethic of Johnstown residents.