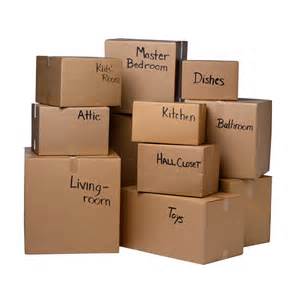 By Dottie Coll, President TWO MEN AND A TRUCK®, Pittsburgh
When preparing for a move, there are easy tips to follow to ensure your belongings arrive in the same condition as they were prior to packing.
For example, when packing breakable items it's wise to use bubble wrap and plain professional packing paper. Never use newspaper because the ink can bleed. Packing can make all the difference.
Taking the time to efficiently pack will save time and energy in the end.  Following proper wrapping, padding and boxing procedures are vital to protect your belongings and make your move a success.
When packing, the experts at TWO MEN AND A TRUCK® recommend keeping these tips in mind:
Use only small boxes for books. They get very heavy, very fast.
Be sure to label each box on the tops and sides to ensure they are delivered to the correct rooms.
Try to pack all electronic equipment such as stereos in their original boxes. Otherwise, use low-static bubble wrap when packing these items.
Always place dishes upwards when packing.
All boxes need to be closed and sealed with packing tape. Never use duct tape and don't interlock the tops.
Pack important and sentimental documents separately so it's easily accessible, including children's health records, passports, family records, insurance information and photo albums.
Pack a box of essential items you will need immediately after the move. Make sure it's the last thing added to the truck.
Don't use laundry baskets or bags to pack belongings.
Always pack and unpack breakables over a padded surface to reduce the chance of breakage.
Remember: the heavier the item, the smaller the box.
Always recycle boxes and moving supplies when finished moving.
TWO MEN AND A TRUCK® is the largest franchised moving company both in the United States and internationally. Currently there are more than 280 national locations and 1,800 trucks operating in the U.S.; in total, the company operates 311 locations and 1,900 trucks. TWO MEN AND A TRUCK® has performed more than five million moves since its inception in 1985. The company has seen consistent monthly growth dating back to December 2009 and more than 36 consecutive months of record growth. Each location is independently owned and operated. For franchising opportunities, visit www.twomenandatruckfranchising.com.
For more information, call the Pittsburgh TWO MEN AND A TRUCK® at 412-881-1111 or 412-259-8777 or visit twomenandatruck.com.