By: Dr. Kelly Hunt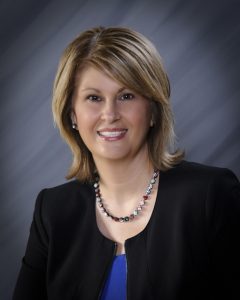 .
That's all it took to propel Christine Fillar into the crafting world.
"I just picked up the gourd, thought it would make a good Santa and started painting," said the then-retail manager. "After [dried] gourds are cleaned, they're hard as wood and you can do just about anything with them."
That includes turning that dried fall fruit into a small business.
Today, Fillar, 63, holds two titles: "retiree" and "owner of The Gourd Room." She's joining a growing number of individuals of all ages turning hobbies into business ventures. Some sell their handmade items to friends while others, like Fillar, take their talents on the road showcasing their handiwork at maker's markets and fairs throughout the area.
Coming from a family of artisans, I know these items often can provide a source of extra income – especially during the holiday season.
According to Fillar, as she began receiving more and more compliments on her handiwork she transitioned her pastime into a business. She couldn't be happier.
"Painting and creating filled a void I wasn't feeling in retail," explained Fillar. "I finally started using those informal painting and sculpting classes I took years ago."
Visitors to The Gourd Room's Facebook site and its travelling store are treated to an array of the hard-shell fruit in equal varieties of shapes, sizes and functionality. There are elf gourds; the tall stem painted as a green and red stocking cap perched over a pixie face. Others are cut with the rounded bottoms serving as vases and decorated in purple and white pansies or sunflowers; and gourds celebrating everything from holidays to pets.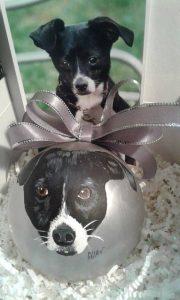 This creative CEO began selling at a mere two fairs last fall. Now, she's participating in a dozen shows. "It's a good way to make extra money," she said. "I've got a mobile reader and, I'm making enough to pay for the entry fees and my inventory; and I can't just purchase those gourds at a hobby store."
In addition to collecting a fair following, along the way she began learning the importance of supply, demand and pricing. "I have friends here that are growing gourds for me," she explained. "Otherwise I'd have to travel to Lancaster or order online from vendors located in warmer states; the gas and postage affecting what I charge per piece."
Fillar even painted a realistic picture for artists aspiring to become business owners.
"Do your research and network with fellow crafters so you don't make many mistakes," she added. "And take advantage of classes the Small Business Administration (SBA) offers, I know I did."
Fillar was one of many attendees at our three workshops designed especially for crafters. Each seminar featured artisan speakers and area specialists skilled in helping transfer talent into small business ownership.
If you're a skilled crafter, contact my office and we'll help you construct your small business.
Dr. Hunt's business column appears quarterly. For more information or to suggest a topic, contact the SBA Pittsburgh District Office at: wpainfo@sba.gov