Did you Know?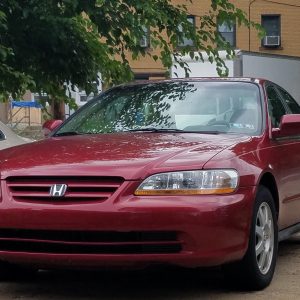 Keep your car happy and healthy by doing some very simple tasks
*Take care of minor repairs in a timely manner before they become major problems
*Oil is essential to the proper operation of your engine.. Have your oil changed regularly, 3 to 5,000 miles or according to the schedule recommended in your owner's
*Don't forget the to check the rest of your fluids. Oil isn't the only fluid in your car that optimizes its performance. Your vehicle also relies on transmission fluid, brake fluid, power steering fluid, and properly mixed coolant. At times, these fluids will need topping off.
*Change your air filter regularly. Dust accumulates on the filter, and will can negatively impact your gas mileage and even engine performance.
*Check you tire pressure. Tires inflated within 5 PSI of the recommended pressure levels (found either on the side of each tire, on a label inside your car's door jamb, or in your owner's manual) greatly improve your gas mileage and the general handling of your vehicle.
*Regularly wash and wax your car and use cleaning products designed for auto interiors to keep the inside in tip-top condition.
*Seek out shade and cover.This will prevent issues like bleaching to your interior upholstery or damage to your exterior paint.
*If possible, complete as many of your errands as possible in a continuous sequence to ensure everything is warm and properly lubricated and this will help to save on gas and time.
*Drive responsibly. Sudden stops and starts, high speeds, and sharp corners don't do your vehicle any favors and put undue stress on all of your car's parts.